Thermal imaging
and night vision optics
Made in Europe, chosen by professionals.
Professionals choose Pulsar thermal and ANV Gen3 night vision
When lives and livelihoods are at stake, volunteer, professional and government users rely on our Pulsar and ANV optics.
Our clients include:
Coastguard New Zealand
Land Search and Rescue New Zealand
New Zealand Search and Rescue
Philips Search and Rescue Trust
New Zealand Police
New Zealand Customs
Department of Conservation
Ministry for Primary Industries
Local and regional government councils
Wildlife trusts including the QE2 National Trust
Pest control and meat recovery companies
New Zealand Fish and Game Council
Auckland University
Forestry companies, farmers and landowners.
Proposed new firearms legislation
A quick look at ACT's new bill
New stand number
SIKA SHOW 2023
Come visit our stand at site number 58
Mystery Creek Events Centre Hamilton 28th & 29th October 2023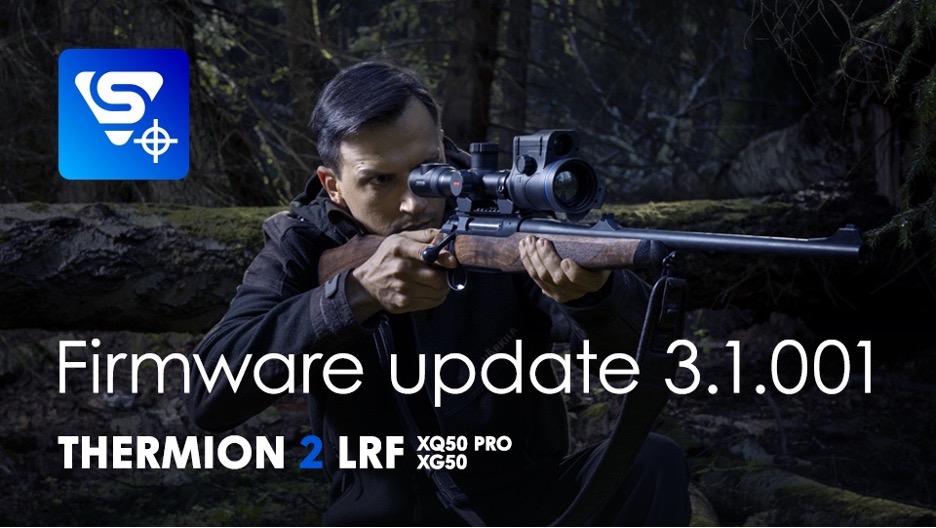 Firmware update 3.1.001: ballistic calculations for more Thermion users
Yukon Advanced Optics Worldwide is pleased to announce the firmware update 3.1.001 for more Pulsar riflescopes, namely Thermion 2 LRF XQ50 Pro and Thermion 2 LRF XG50. Just like the previously released update for the Pulsar flagship riflescope Thermion 2 LRF XP50 Pro, this update enables you to use the ballistic calculations for accurate long-distance shooting and to pair your devices with the new Stream Vision Ballistics mobile application.
Please make sure you use the newest updated version 1.0.3 of the mobile application to ensure the correct use of ballistic calculations.
Accuracy at longer distances
Both above-mentioned thermal imaging riflescopes feature precise laser rangefinder and higher base magnification, meaning, they are perfect for accurate aiming at longer distances. That's where ballistic calculations become essential. Knowing your ballistics allows you to quickly assess the bullet drop and instantly react to various occurring hunting scenarios.
Enriched with ballistic calculations
The newest update delivers a ballistic algorithm that allows you to calculate the trajectory of a bullet and displays the suggested point of aim on the screen of your Thermion. This function requires activation in the LRF settings in the main menu of the scope.
To pair your Thermion with the new Steam Vision Ballistics application, you will need to activate the Bluetooth connection on your scope, which you can now find in the main menu bar.
The full-featured new mobile application by Pulsar allows you to create several individual ballistic profiles and upload them to your thermal scope. Once the profiles are successfully uploaded to the riflescope, you can disconnect from the app. The calculations are done by the scope itself.
Optimized workflow of the LRF
The firmware update 3.1.001 will enable additional indications of the measured distance in the centre of the screen next to the reticle. This additional function can be enabled in the main menu of the device.
We have also optimized the use of the laser rangefinder for greater comfort. Two short presses on the LRF button is all you need to get precise distance assessment. The first press activates the LRF, the second measures the distance and activates ballistic calculations if this function is turned on in the main menu.
Flawless use of digital zoom
Moreover, the newest firmware update will make the switch between different zoom levels almost as smooth as if using an optical zoom, making it easier to keep the eye on the target while zooming in.
We have also adjusted the zoom step of precision zoom for more comfortable observation. Now the increment step increases the higher the magnification gets.
The new Stream Vision Ballistics mobile application can now be paired with the following Pulsar riflescopes:
Thermion 2 LRF XP50 Pro
Thermion 2 LRF XQ50 Pro
Thermion 2 LRF XG50
Ballistic calculations coming for the Trail product line
An exciting announcement for the Trail users. The firmware update for these Pulsar devices is in the pipeline now and will be announced shortly. Our engineers are working hard on enabling ballistic calculations to your beloved Trail thermal imaging riflescope line. Please follow Pulsar news for more information.
New Zealand Customs invest in Pulsar thermal monoculars
New Zealand Customs recently invested in Pulsar Axion 2 LRF XG35 thermal monoculars. The Axion range are reknown for reliability, performance and ease of use. Fine image resolution image and time stamped recording enables spotting and recording of suspicious activity. Its compact size is easy to carry and ideal for surveillance and enforcement 24/7.
Pulsar launch new upgradeable thermal monocular with <18mK NETD performance.
NZ Police invest in Pulsar Merger LRF XP50
New Zealand Police HQ received their latest consignment of Pulsar Merger LRF XP50 bi-ocular thermal imagers. The 33 devices supplied improves officer safety, offender detection, surveillance and first responder search and rescue. Advanced Optics is proud to help Police keep our communities safe.
Coastguard New Zealand Conference December 2022
Advanced Optics proudly sponsored Conference Day 2 and 3, and the Air Patrol Special Merit Award. We also donated a set of ANV Gen3 goggles and a Pulsar Lexion XP38 thermal imager by way of raffle. Jo Nicholls of Advanced Optics, gave a speech drew the winning tickets.
North Island Wallabies – Pete Peeti
Pete Peeti is a well known author, chef and presenter of Hunting Aotearoa and Kai Time On The Road. Pete also owns Hinaki Pest Control which mainly operates in the Bay of Plenty, Waikato and Central North Island. This video explores his work eradicating Dama wallabies using our thermal and night vision spotters and riflescopes.
Lynred. Global leader of the widest range of advanced infrared detectors
Pulsar exclusively use Lynred thermal sensors for performance and reliability. See the video to learn more about Lynred and their vast experience in a wide variety of applications.
High Country Contracting makes national news
Our thermal optics are used throughout New Zealand by pest control firms, Department of Conservation, regional councils, wildlife trusts, farmers and landowners.
 The XP range of riflesights and monoculars are the most sought after, due to having a wide-field-of-view and the ability to zoom-in for longer distances. Our products have quick-change rechargeable batteries that ensure that work is completed during intensive control.
High Country Contracting is a 'super-star' pest control firm who use our products for their shooting operations. As well as shooting, they also offer a range of control measures that are proven to maintain low pest numbers.
For more information about High Country Contracting, visit their website:
highcountrycontracting.co.nz
 
ANV Ultra Gen3+ night vision goggles and accessory lenses now in stock
Our new range of mil spec Generation 3+ NV goggles, monoculars and accessories are ideal for navigation, search and rescue and security.
The ANV Ultra series are highly specified with important features such as high performance P-45 GaAs white phosphor image intensifier tubes, autogating, manual gain control, auto vertical shut-off with override, nitrogen purged fully waterproof housings and in-built IR illuminator.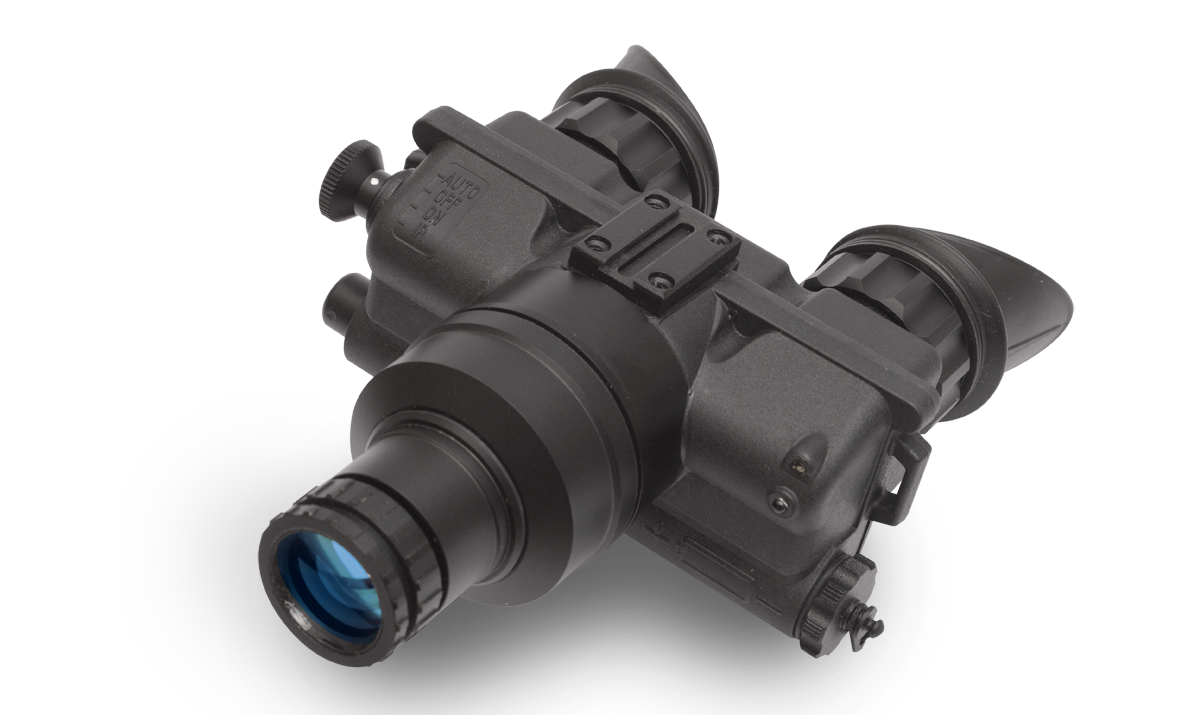 Two tube resolutions are available in six grades:
ANV Ultra HD-BW
68 lpp/mm resolution / >1900 / >2000 / >2100 FoM
ANV Ultra SD-BW
64 lpp/mm resolution / >1700 / >1800 / >1900 FoM
Devices are supplied with a headmount, sacrificial window/s and a carrycase.
We hold stock for immediate supply.
ANV Gen3 user sales
ANV Gen3 night vision devices are restricted to government and volunteer (Coastguard and SAR) groups only. Contact us for the availability of demonstration models for evaluation.
Due to our international licensing, ANV Gen3 NV optics cannot be exported outside of New Zealand.